Thinking about planning your next Incentive Destination Incentive, Conference or Event in Australia in 2020 ….. and wondering where to go?
Although Australia is the world's smallest continent, it is actually huge! To give you some idea about just how vast it is, Australia is the world's largest island, the 6th largest country in the world, and about the same size as continental USA…which is why it's impossible to see it all in just one trip.
So where do you begin? As Australia's leading destination management company, with nearly 50 years in the business, our team at ID Events know a thing or two about where to go and what to see in Australia.
Here's our list of the top 10 Australian destinations everyone wants to visit.
1. Stunning Sydney Harbour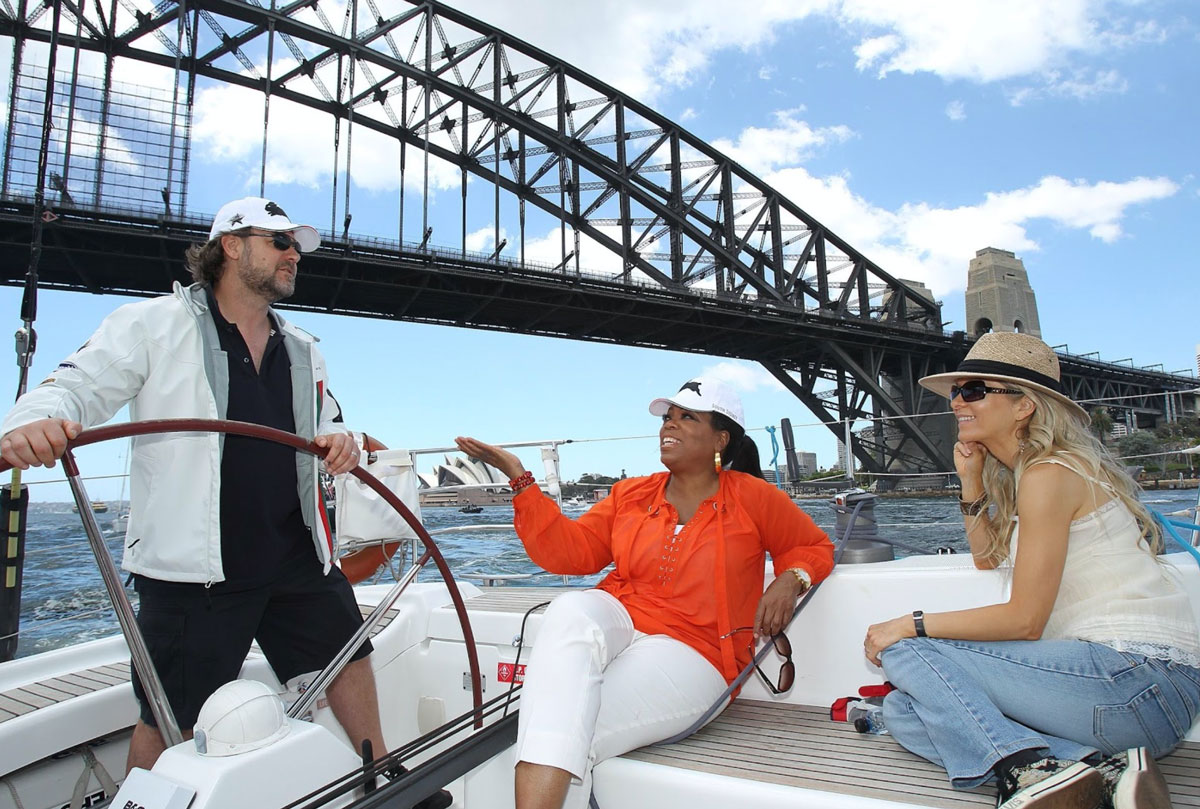 With its iconic Harbour Bridge and Opera House, Sydney Harbour is also one of the most beautiful natural harbours in the world.
There is so much to do and see on and around its sparkling blue waters, but one of the best ways to explore this stunning harbour is by getting out onto the water, either by catching a ferry, taking a harbour cruise, or chartering a boat for the day.
Bridgeclimb Sydney will take you right to the top of The Sydney Harbour Bridge, where you'll experience breath-taking and spectacular 360-degree views, or you can simply go up the pylon lookout instead (basically the same view for a tenth of the cost) or walk across the bridge at your own pace for free. Another great city walk takes you from Woolloomooloo to Barangaroo, via Mrs Macquaries Chair and the Botanic Gardens.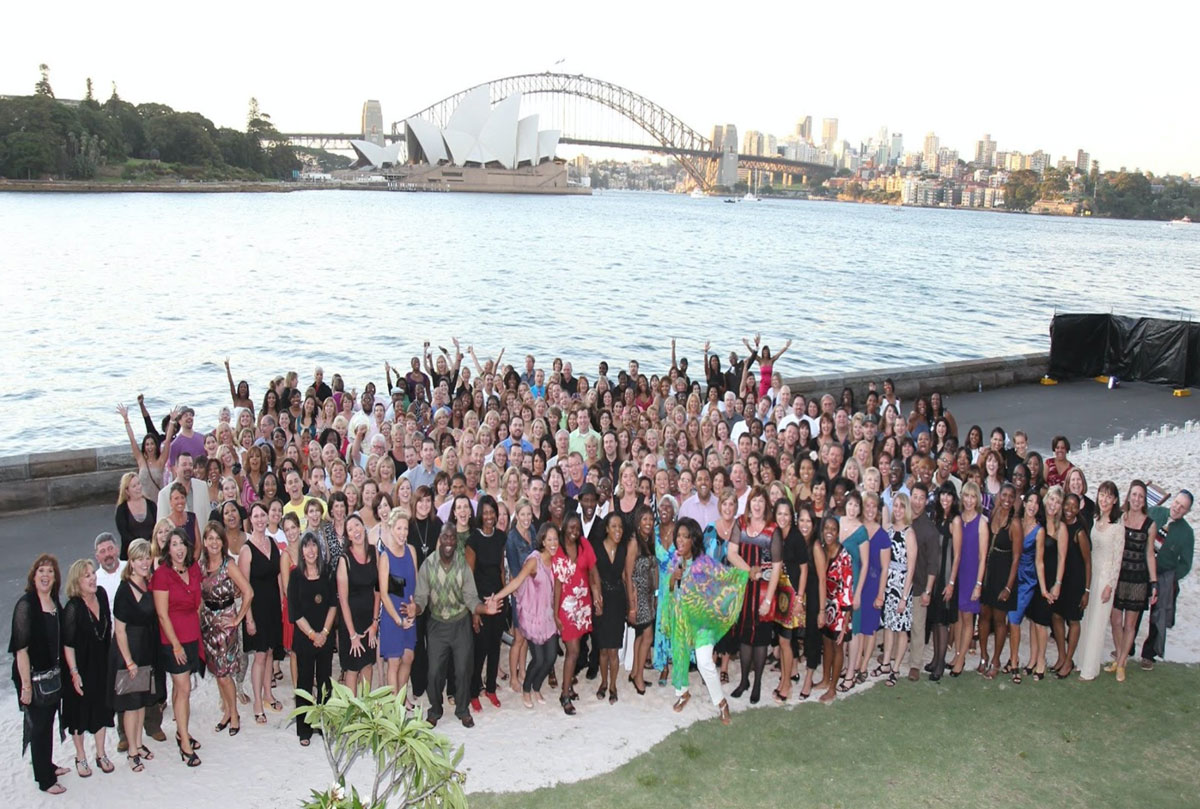 There's always a wide range of performances and cultural experiences on at the Sydney Opera House, where you can also book a behind the scenes tour. Take in incredible views of the harbour from the Opera House's 3-hatted Bennelong restaurant or at the Opera Bar, which is just one of many eating and drinking options dotted along the forecourt of the Opera House.
During the winter month of June, the Vivid Sydney festival lights up Sydney's most famous buildings, but it's during December and January that the eyes of the world turn to Sydney Harbour as it becomes a stage for the dazzling New Years Eve Fireworks and the start of the Sydney to Hobart yacht race on Boxing Day.
Whatever season you choose to visit this temperate and sunny city, you'll be rewarded with an abundance of native wildlife, hidden beaches, pristine bushland, and plenty of islands to explore…all clustered in and around this magnificent harbour.
2. Beautiful Bondi Beach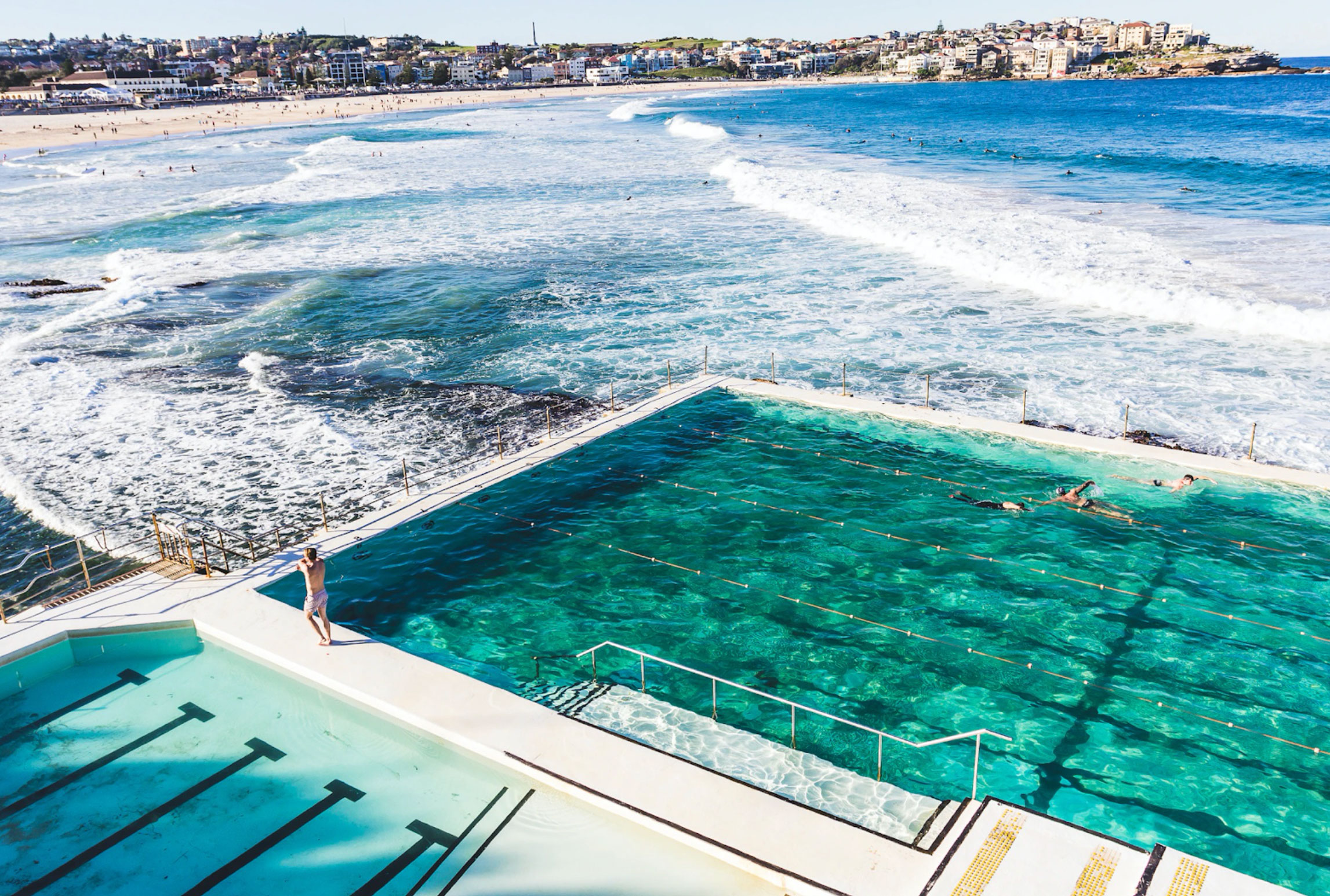 Sydney's iconic beach is also its busiest. Year round surfers, sunbathers and tourists all flock to enjoy the stunning white sands of Bondi Beach, made even more famous by the TV series, Bondi Rescue. Like many of Sydney's ocean beaches, Bondi Beach also has its own seawater pool, carved into the cliff at the southern end of the beach. The Icebergs Pool features a massive saltwater pool and adjacent kiddie pool where you can enjoy the thrill of swimming with the waves crashing over you within the safety of the pool.
The streets around Bondi are filled with hip and healthy places to eat and drink, frequented by an Insta Worthy tribe of glamorous locals. You can take in some of the most spectacular views of Bondi (and other beaches) along the Bondi to Bronte cliff top coastal walk, which also continues all the way to Coogee Beach. This walk is also where the Sculpture by the Sea exhibition is held, a free inaugural event that showcases local and international sculpture artists.
Bondi is one of over 100 beaches in Sydney, many with their own seawater ocean pool. Manly is another beach area incredibly popular with tourists thanks to its easy accessibility from the city on the Manly Ferry. Located on the northern side of the harbour, Manly is home to several ocean beaches, harbour beaches and ocean pools. It is also home to the only breeding colony of little penguins on the mainland and its Cabbage Bay Aquatic Reserve offers some of the best diving and snorkelling in Sydney.
3. Sydney's Zoos and Aquariums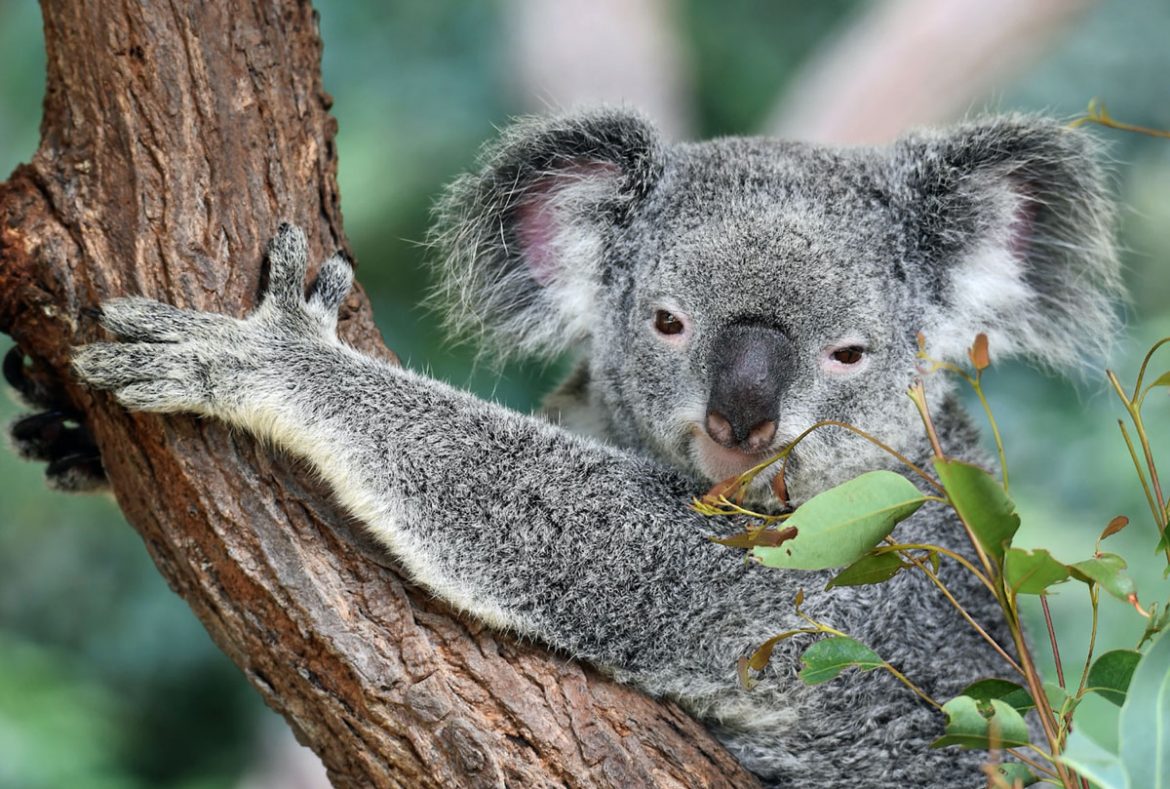 You don't have to venture outside of Sydney to get up and personal with many of our native animals.
Wild life Sydney Zoo is located in the heart of the city at Darling Harbour right next to Sea Life Sydney Aquarium, which houses over 12,000 animals, including sharks, dugongs, turtles, stingrays, penguins, and tropical fish. At Wild life Sydney Zoo you can have your photo taken with a koala bear and come face-to-face with iconic Australian animals including kangaroos, a wombat, platypus and a huge saltwater crocodile.
Taronga Zoo is a ferry ride from circular quay and and worth the trip alone for the views of the harbour from its Sky Safari cable car, which is free with entry to the zoo. Taronga Zoo is home to over 4000 animals, many of which are threatened, and offers a range of animal encounters including photos with koala bears, animal shows and keeper talks.
4. The Great Barrier Reef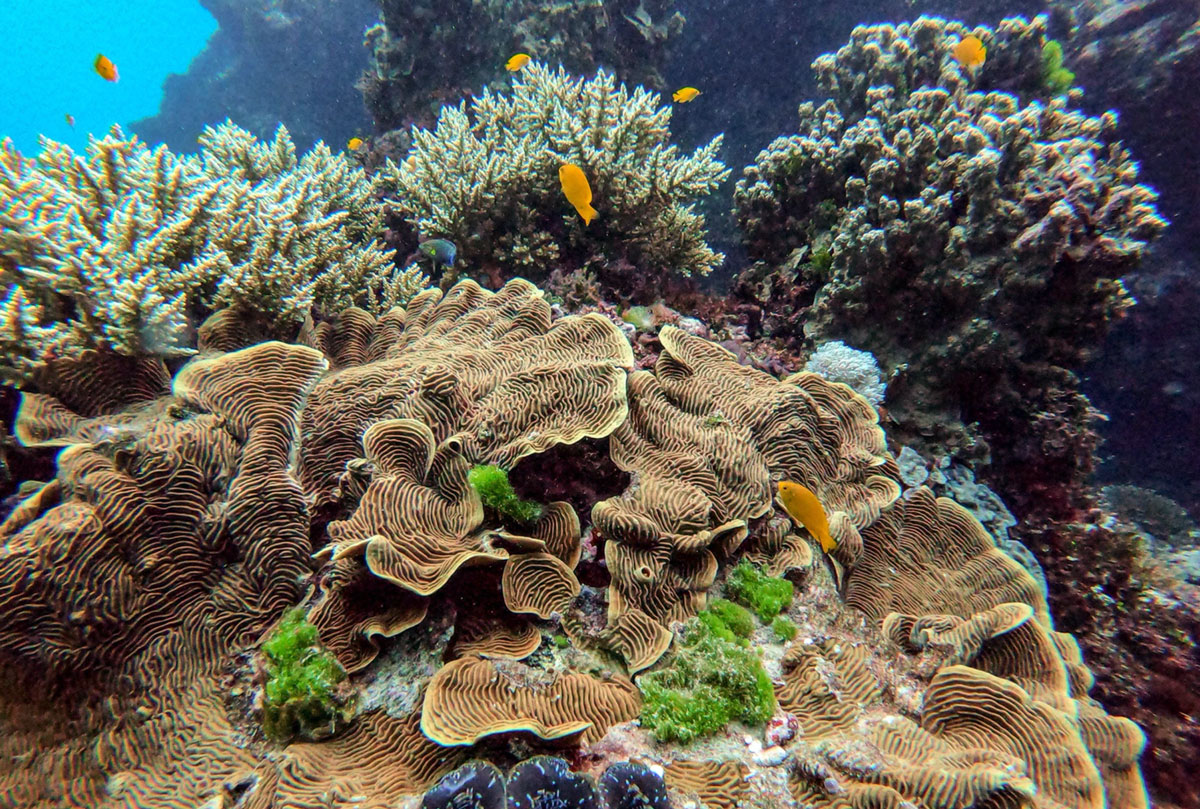 The spectacular world heritage listed Great Barrier Reef is one of the Seven Natural Wonders of the World, stretching over 2,300 km (1,400 miles). With over 900 islands and 2,900 individual coral reefs it is home to 4,000 species of mollusc, 1,500 species of fish, 400 types of coral, 133 species of sharks and rays, 30 species of whales and dolphins, and the endangered large green turtle and dugong.
There are many options to explore this underwater paradise, depending on how adventurous you feel. You can choose to dive, snorkel, swim, sail, or even just look through a glass bottom boat. Scuba divers enjoy access to some of the best shipwreck dives in Australia.
Above water the 74 Whitsunday Islands are a sailor's paradise, located at the southern end of the reef, off the coast of Airlie Beach and just 1.5 hours' flight north of Brisbane, Queensland. They feature an array of beautiful resorts and secluded beaches with white sand and sparkling Emerald water.
5. Hunter Valley and wine country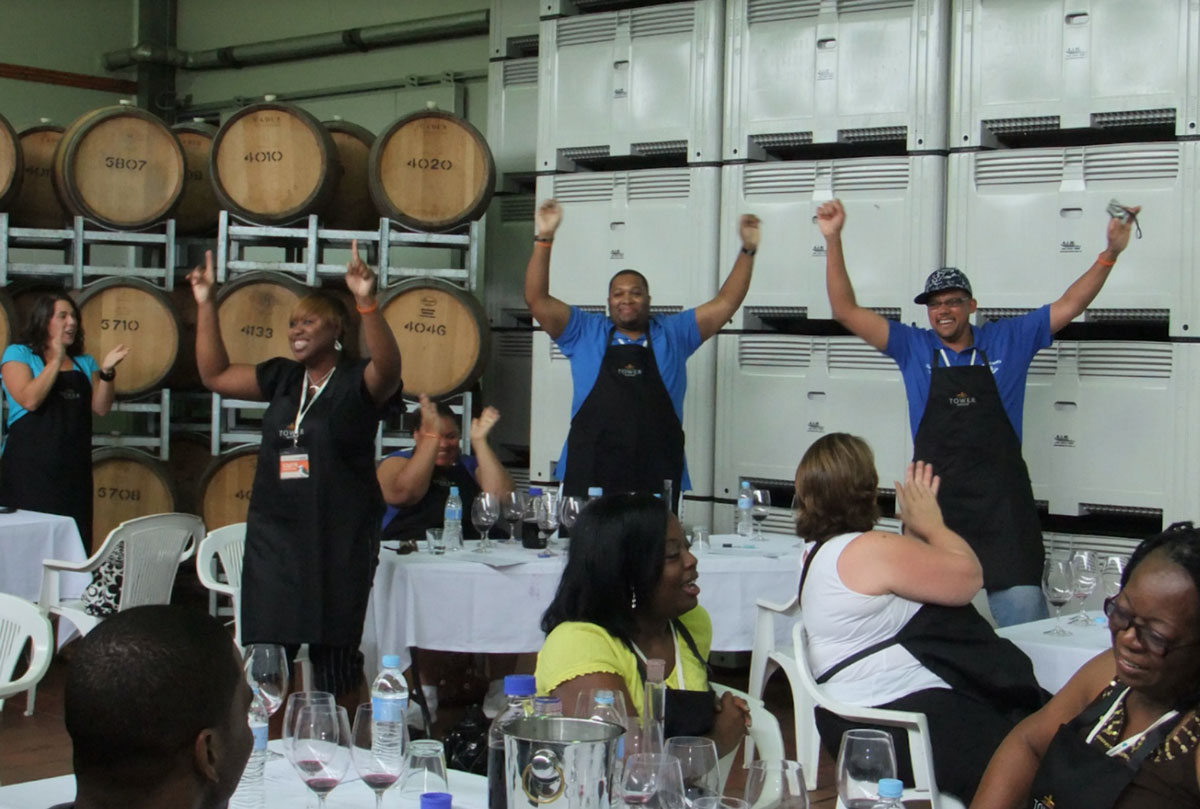 Only two hours north of Sydney, the beautiful Hunter Valley is the one of the oldest wine regions in Australia and the perfect place for a weekend escape. The region is most famous for its boutique and award-winning wineries, with over 150 cellar doors to visit, but the incredible selection of acclaimed restaurants, local produce and artisan foods, also attract many visitors to the region.
There are plenty of bushwalks and ancient rainforest to explore in the World Heritage wilderness areas of Wollemi and Barrington Tops National Parks, but the best way to take in the vast natural beauty of this picturesque valley is by soaring high above it in a hot air balloon.
The Hunter Valley has become a major destination for international acts, festivals and events, offering a wide range of accommodation options that include luxury resorts. You can also relax at a luxury spa or tee off at a championship golf course.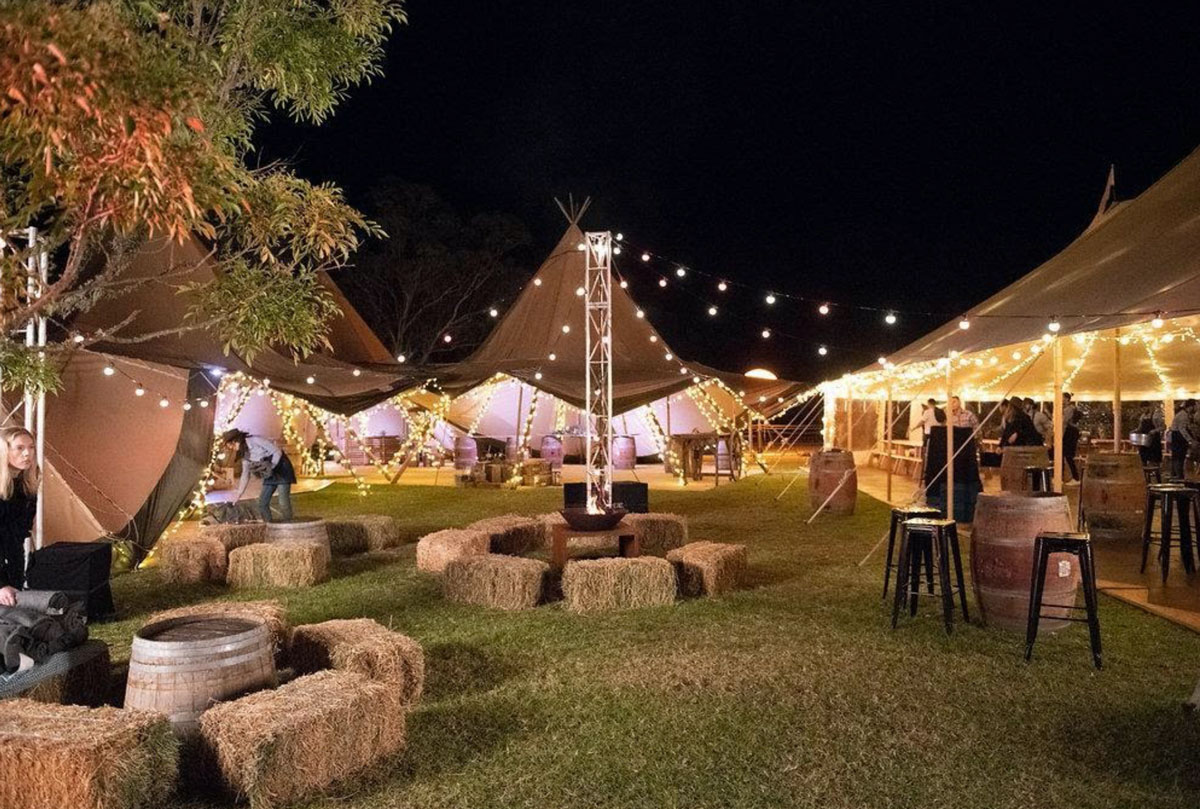 You'll see many kangaroos hopping throughout the Hunter Valley region but the Hunter Valley Zoo gives you the opportunity to feed a kangaroo, pat a koala and get up close and personal with many Aussie animals. Other popular attractions include strolling around the Hunter Valley Gardens in Pokolbin; visiting the popular seafront in Newcastle, or wandering through the charming 19th century village of Wollombi.
6. Uluru and Indigenous Australia
Sacred to indigenours Australians and just three and a half hours flight from Sydney, Uluru (Ayers Rock) is a massive sandstone monolith in the heart of the Northern Territory. The Uluru climb is now permanently closed but there are many ways you can immerse yourself into this ancient land and experience Australian indigenous culture.
Sunrise and sunset and the best times to watch the colour from viewing platforms at vantage points, or you can look at it from above with a scenic heli tour or skydive. Ride on the back of a harley or join the camel train for an unforgettable journey through the outback with Uluru as your backdrop.
At night you can dine in one of Australia's most spectacular open-air restaurants, take a tour to explore the galaxy of stars or simply take in the breathtaking Field of Light where more than 50,000 solar-powered stems glow throughout the night.
The Cultural Centre is a great place to learn about local Anangu indigenous culture & traditions, with free daily activities that include guided garden walks, Aboriginal storytelling, bush tucker experiences, and local dance and theatre performances..
While you're in the red centre, you can also travel out to Kata Tjuta, (the Olgas) to see the 36 domed heads of Kata Tjuta and walk the 'Valley of the Winds', or stay overnight or take a day tour to explore the lush gorges and rock formations of Kings Canyon on the scenic Rim Walk.
7. The Glitzy Gold Coast

Beautiful one day and perfect the next, the year round warm weather of the Gold Coast makes it the perfect playground destination for Australians and overseas visitors of all ages and stages of life at any time of the year.
Famed for its miles of pristine white beaches, incredible surf breaks, and some of the biggest and best theme parks in the Southern Hemisphere, there's actually so much more to do and see on the Gold Coast once you get past the main shopping and dining precinct of Surfers Paradise.
Immerse yourself in the natural beauty of this area in the lush rainforest of the hinterland areas, including hiking at Mount Tamborine, hand feeding kangaroos and cuddling koalas at the Currumbin Wildlife Sanctuary, or taking an evening rainforest and glow worm tour.
If you're short of time on your trip to Australia, the Australian Outback Spectacular: dinner and Show brings the magic of the outback to you, or you can ride in one of the world's fastest elevators up to the 77th floor of the Q1 Tower to take in the amazing views of the Gold /coast from the only coastal observation deck in Australia, the Skypoint Observation Deck.
8. Trendy Melbourne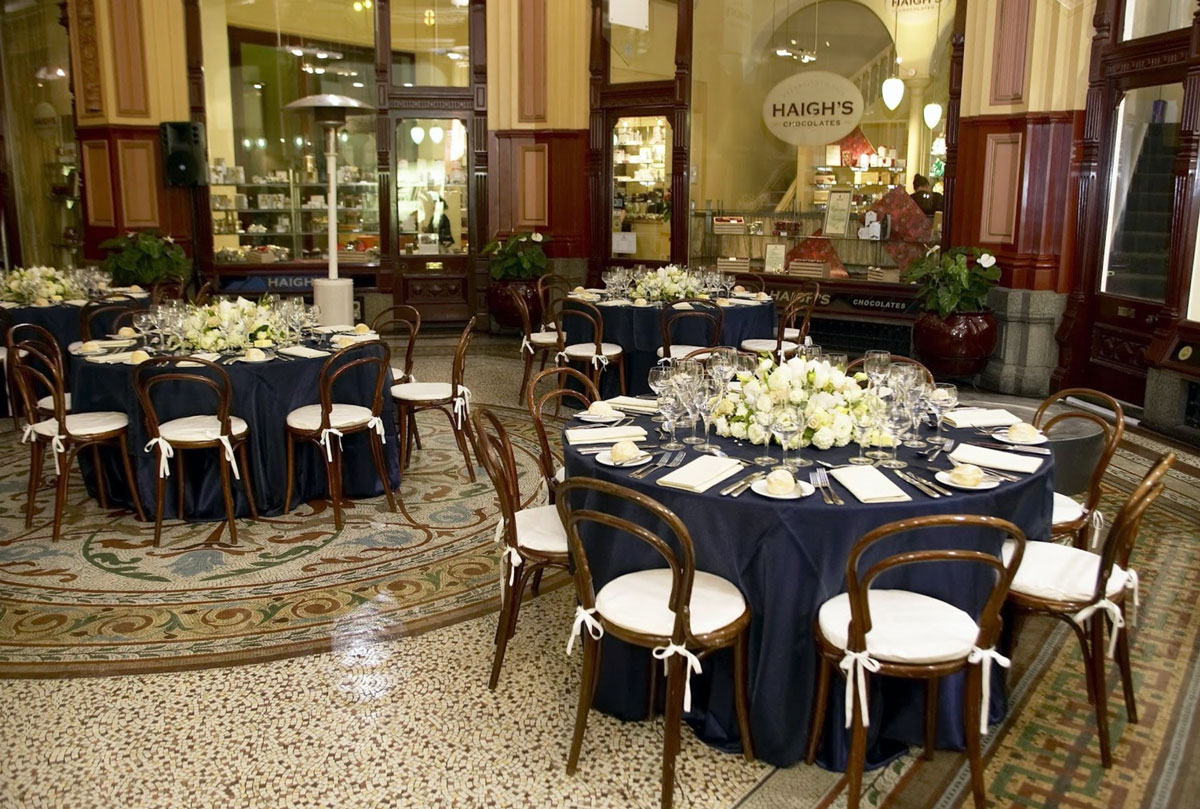 With its European style, incredible food, world class coffee, vibrant nightlife, and creative arts and live music scene, the cooler climate of Melbourne makes this charming city a totally different experience to Sydney.
Whereas Sydney is all about sunshine, the harbour and its beaches, Melbourne oozes culture, food and art. Melbourne's world class shopping, galleries and museums are best explored by tram or on foot, turning down the myriad of tiny laneways to discover yet another tiny bar or excellent coffee shop. Melbourne's laneways are as famous for their street art as they are the their cafe scene, but don't forget to also wander through the many historic shopping arcades filled with quirky artisan shops.
Because Melbourne is relatively flat compared to Sydney, it is a great place to cycle, especially to the peaceful oasis of the Botanic Gardens, which are walking distance from the city if you're not on a bike. One of Melbourne's most popular and oldest attractions is the historic Queen Victoria Markets, an authentic, bustling, inner-city market with over 600 stalls selling fresh and specialty produce, hand-made and unique products.
Home to the Australian Open Tennis and the iconic Melbourne Cricket ground, Merlbourne is also a sports obsessed city that has the facilities to host some of the biggest sporting events in the world. If you're not into sport Melbourne is also famous for its live music scene
9. Hobart – a step back in time

Tasmania is a" little bit New Zealand", famous worldwide for its breathtaking natural beauty and remote wilderness areas, however it's capital city, Hobart, is equally renowned for its historic waterfront area, incredible local food produce and thriving music and art scene.
The controversial and daring, but not to be missed, MONA (Museum of old and new art) is Australia's largest private museum and claimed by many to be the world's best modern art gallery. The building itself is a work of art but your MONA experience begins on the incredible MONA ferry, which is definitely the best way to get to the museum, giving you a tour of the Derwent river on the way.
For a relatively small city, Hobart certainly punches above its weight, with an array of world class cultural and dining experiences, and some of the very best local produce you will ever taste. After exploring the incredible array of artisan stalls at the iconic Salamanca markets on Saturday morning, head into the centre of Hobart on Sunday to buy direct from the local farmers and providores at the Farm Gate Market.
Forty minutes drive from Hobart, the World Heritage listed Port Arthur Historic Site is the best preserved convict site in Australia and well worth a day trip. If you have a few hours spare, Mount Wellington provides spectacular views of Hobart and the Tasmanian coast.
Hobart is a step back in time in the very best of ways, a place where you can fill your lungs with some of the cleanest air on the planet, connect with the local makers and creators who flock to live here, walk through the charming historic areas of the city and take in the astonishing natural beauty every way you turn.
10. Wolgan Valley – authentic colonial lux Australiana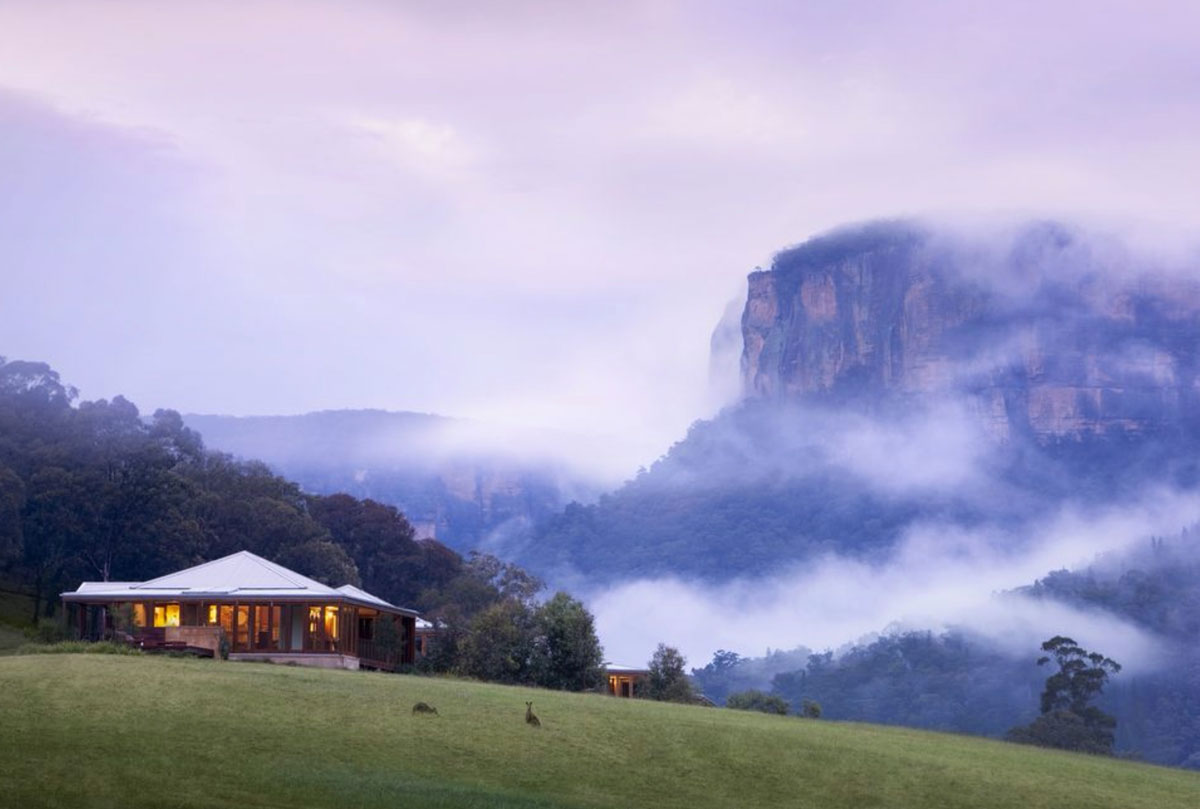 If you're looking for a peaceful and secluded place to experience the Australian bush, yet don't have time to venture far from Sydney, take a trip to the Wolgan Valley.
An easy three-hour drive from Sydney (or 45-minute helicopter ride that affords you incredible views of the Blue Mountains), the valley is a 2800-hectare wildlife reserve that includes sections of Wollemi National Park, Gardens of Stone National Park and the UNESCO declared Greater Blue Mountains World Heritage Area.
Nestled within the Wolgan Valley is a bucket list luxury destination for local and international travellers alike: the Emirates One&Only. This multi-award-winning conservation resort features 40 private villas, each with their own pool, where the Aussie bush comes to you with kangaroos, wallabies, wallaroos and plump wombats all regular visitors
The property's original heritage homestead was built in 1836 and gives guests an insight into the the lives and conditions of the Aboriginal community and early Australian settlers. The daily-changing menus feature produce from the surrounding Orange, Mudgee and Bathurst regions, giving you a unique taste of some of the best locally sourced ingredients Australia has to offer.
Nothing is too much trouble for the staff at the Emirates One&Only resort, with guided nature tours, mountain biking, horse riding, and epicurean events all included in your stay.
Need Help with planning your next Incentive Destination or Corporate Event?
Located in Sydney, Australia and represented in the US, ID Events operates nationally and internationally. Contact us to discuss your requirements.