Earlier this month, some of our ID Events team had the privilege to work alongside other volunteers at BlazeAid, a volunteer-based organisation that works with families and individuals in rural Australia after natural disasters such as fires and floods.
"The bushfires might be out, and the world focus turned to the impact of the COVID 19 virus, but there are many rural families and communities still without homes, without livelihoods, and facing very uncertain futures," says Karen Livermore, ID's Director of Sales & Events.
"So our head of events, Claire Winn, three of our senior event managers (Mary Goldsack, Shayne Mead and Lisa Painter) and I decided to head down to the BlazeAid Braidwood camp to find out more about this incredible organisation and lend a helping hand."
Working together to help rebuild local communities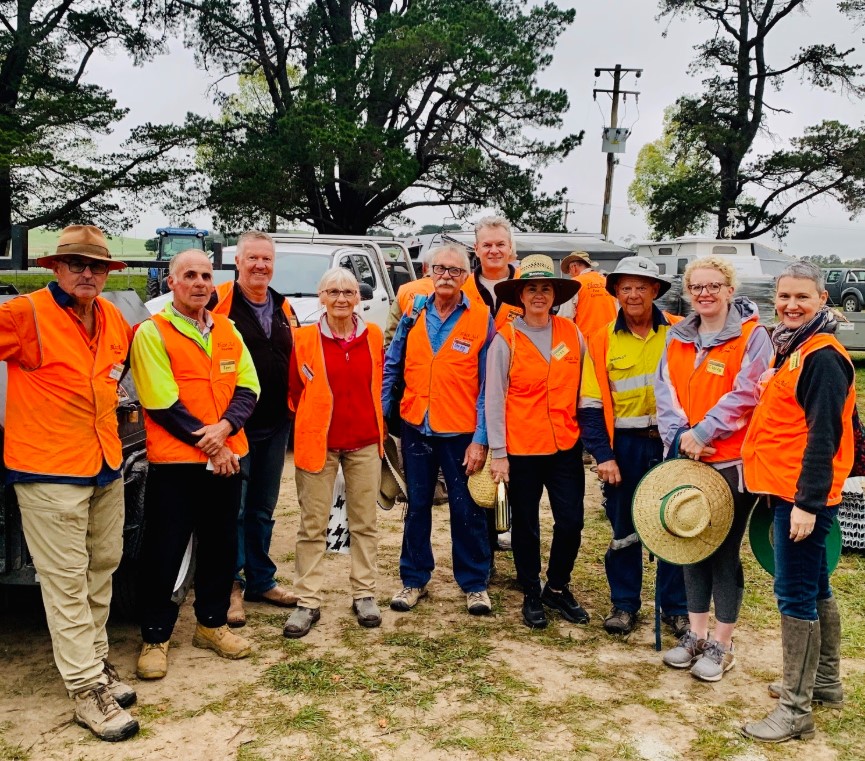 As well as rebuilding fences and other structures that have been damaged or destroyed in disaster-affected areas, BlazeAid volunteers help rebuild the local communities by lifting the spirits of individuals and families, many of whom have often suffered multiple losses through bushfires and other natural disasters.
One of almost 40 BlazeAid locations around Australia, the Braidwood BlazeAid camp is managed by volunteer coordinators, Dennis and Carol McGrath.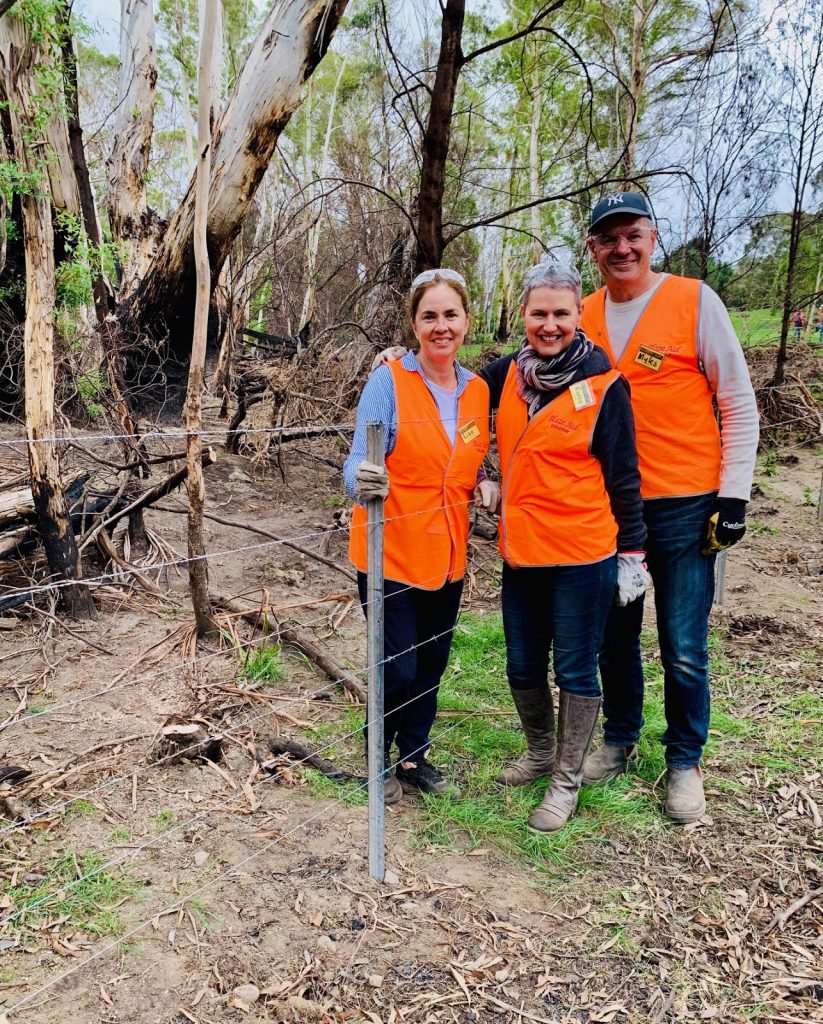 "The Braidwood BlazeAid camp have an incredibly professional management staffed with a great group of core volunteers that include its very own onsite chef and administrative staff," says Karen.
"The food is excellent and the team are so passionate about what they do. This shows with the camaraderie and the friendly smiles and greetings we all received as soon as we walked into the camp."
Meeting land owners, locals and other volunteers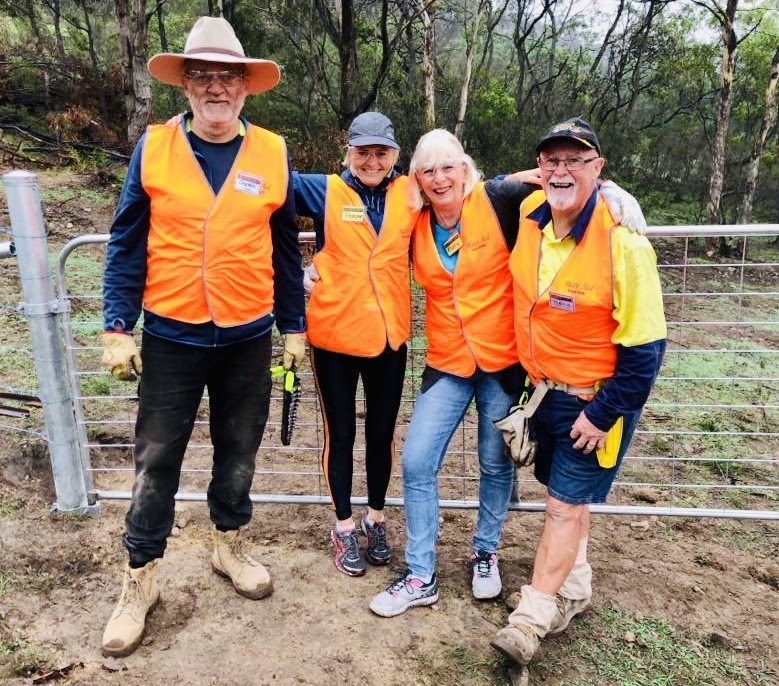 Karen and the ID Team met many people from all walks of life, ages and backgrounds, some of who have been volunteering with BlazeAid Braidwood since camp opened on 8 January 2020.
"It was quite a humbling and rewarding experience to volunteer alongside and get to know so many different people who had loads of experience, incredible knowledge and such capable and willing hands.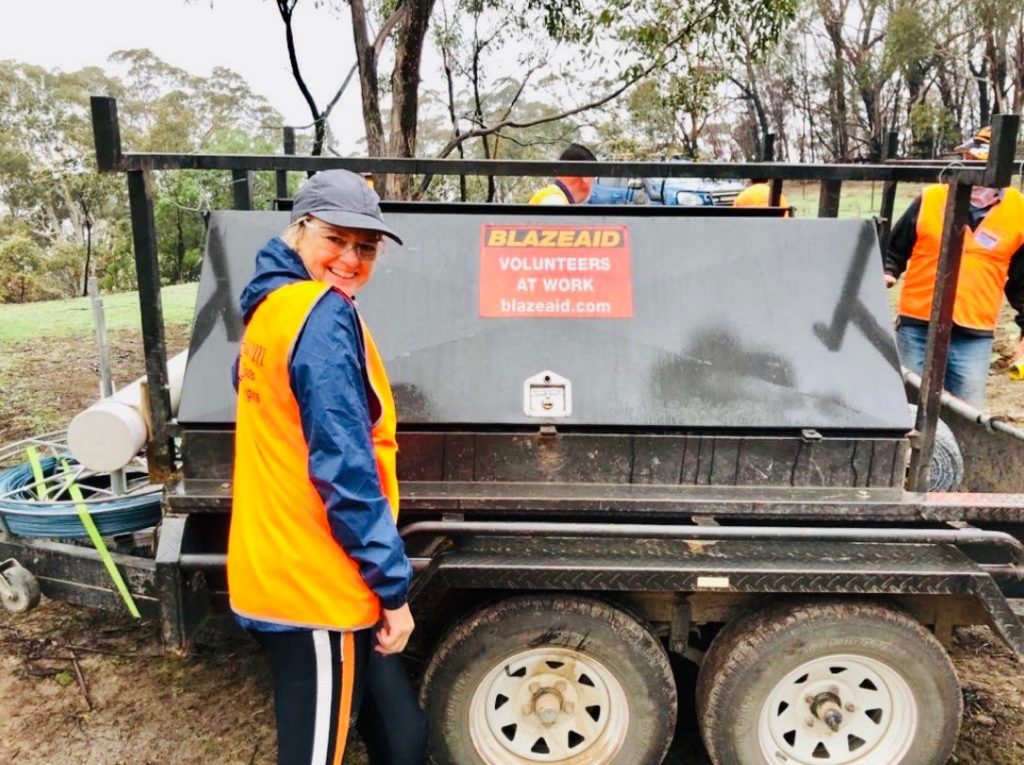 "The land owners are so grateful for the support and they provide some amazing morning teas and lunches for the volunteers. At Braidwood the WCA kept the team stocked up with local home-made cakes and biscuits and slices – such incredible generosity and they were really yummy.
"Some of the locals we met in town thanked us for our support, which felt really good. We met a local called Matthew who volunteered for 50 days straight battling the fires. One day he worked 44 hours straight to save his and surrounding properties – what a champion!"
Witnessing the regeneration of a devastated land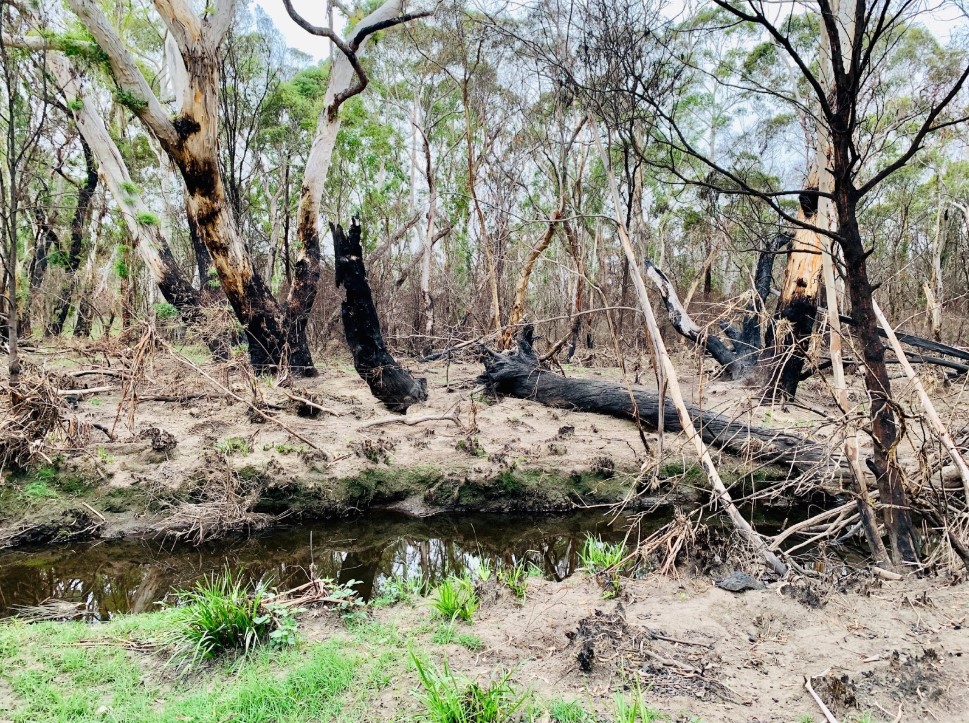 For the ID Events team, seeing firsthand the devastation of the land after the bushfires came as a shock.
"It really was quite unbelievable," says Karen. "When you see it first-hand it gives you a real sense of how ferocious the fires were. However, the good news is with these recent rains we are seeing signs of regrowth in the bush, regeneration is happening, and this is very exciting to see.
"Unfortunately, these recent rains also caused flooding and further damage, which is what some of Team ID helped to repair.
"Claire, Lisa and I worked on a property at Nelligen and the last fire that went through there was in 1958. There are three properties on the farm however two were lost in the bushfires. Lisa and Claire were lucky enough to see the remains of the third one that survived.
"Part of the farm is on a flood plain, so it does flood every year. With first fire and then flood…you could say they are constantly up against the elements year on year."
An incredibly humbling and rewarding experience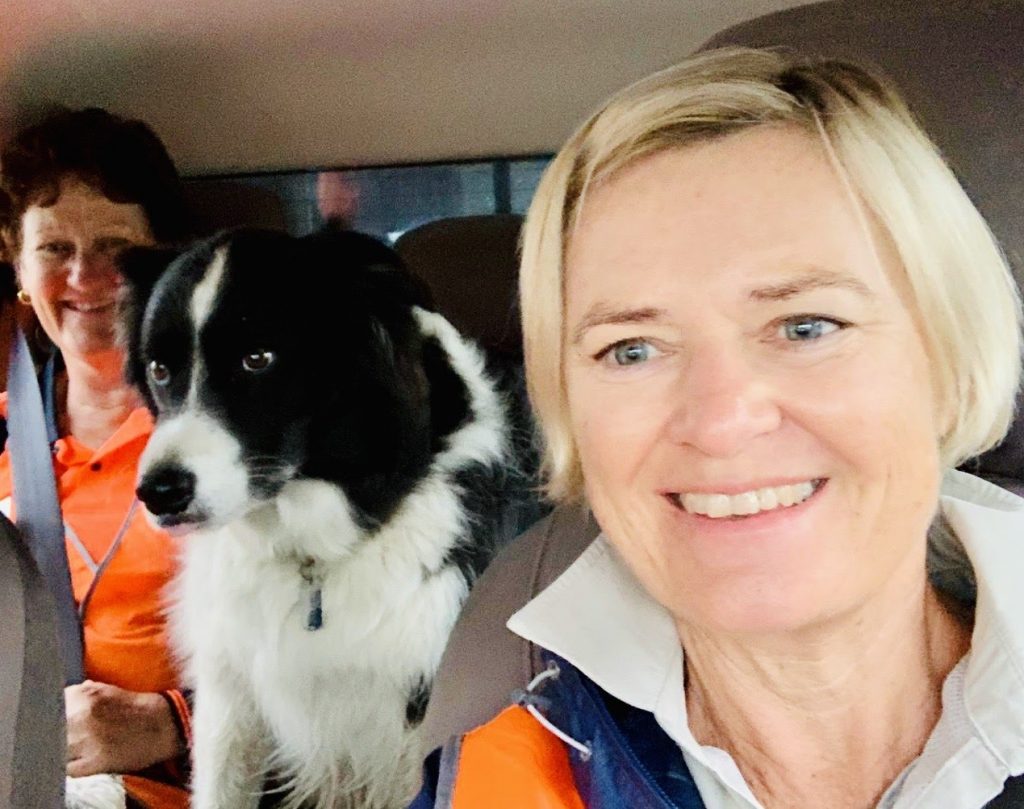 For Karen, Mary, Lisa, Shayne and Claire, the week spent at BlazeAid Braidwood was not only an extremely worthwhile and very humbling experience, it was a lot of fun too.
"Each night at dinner they recall events and stats from the day, so each team is accountable and we learn about the progress all the entire BlazeAid volunteers have made.
"Mary even received a special mention as the 'best presented' BlazeAid volunteer ever, because she would check her makeup everytime she left the vehicle!"
ID Events are a proud supporter of BlazeAid and the important work they do, making a difference to the lives of farmers after a natural disaster.
You too can help to build a stronger community of care by volunteering at BlazeAid. You don't need any fencing experience, just a willingness to give it a go and learn on the job. You can volunteer for a day or two, or a week or more.